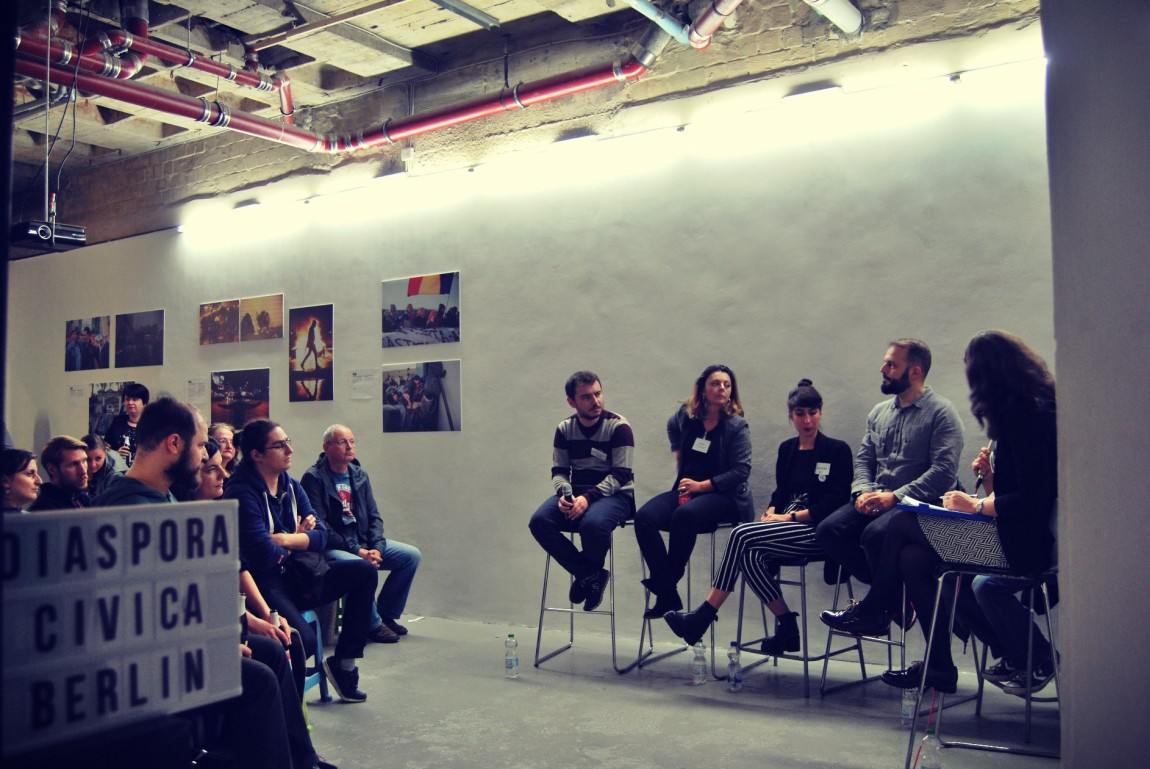 DC Protest
The event organized in collaboration with Funky Citizens and Documentaria.ro included a debate with guests from different fields (civic activists, philosophers, political analysts, NGOs), a party, as well as the opening of the documentary photography exhibition called "Protest".
For four days, the exhibition that documented the biggest protests in the last 10 years in Romania was visited by people from over 15 countries and carried the message of street movements in Romania further.
Also, during the exhibition, two workshops took place: "Protest narratives and how they are faked", with Marta Orosz (correctiv.org) and "Make that change", with Carolin Albrecht (Global Citizen).
You can read more about what happened between October 20th – 24th 2017 in our booklet.