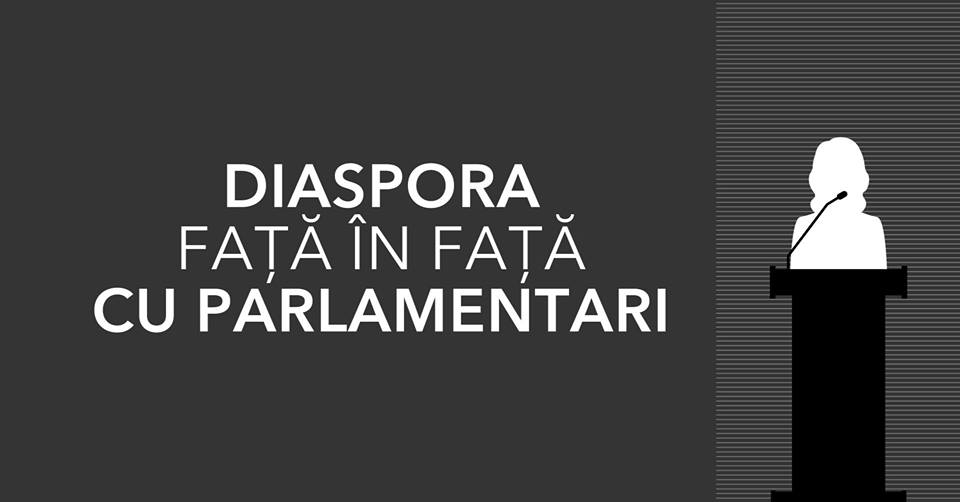 The Diaspora Face to Face with Parliamentarians
Diaspora Civică Berlin is hosting a true democratic exercise this fall. Following the principles of equality and freedom of speech, but at the same time wanting to bring together a wide range of ideas, we invited Romanian members of the parliament  from various political parties to join us for a talk in Berlin. Whether or not we identify with certain political directions, only by causign clashes of ideas can one verify the correctness of his/her own arguments and can he/she face the perspectives of other groups of voters.
We will give the senators and deputies the chance to take a retrospective look at the first half of their term, to have a discussion and to answer your questions.
The main points of the debate are the relationship of the Parliament with the diaspora, the Romania's direction in the European context and the current social policies, but we are also relying on the ideas brought by you in discussion. Parliamentarians from USR, PMP and PNL parties will participate in the debate, and we will confirm the participation of other representatives as well.
To vote knowingly, to trust the values of your representatives, to choose on the basis of arguments and not the lesser evil – is this a utopia for Romanians on the Eve of the next elections?
Making our voice heard is a necessary but not sufficient condition, in the fight for the inclusion of the diaspora's interests in the Romanian political discourse.

*If you wish to come talk to your representatives, start by booking a free ticket here.
** If you are not in Berlin or even in Germany but have questions for your representatives, ask them on the event page and we will be your voice during the event. #diasporaconectata
---
You can find the event follow-up here.