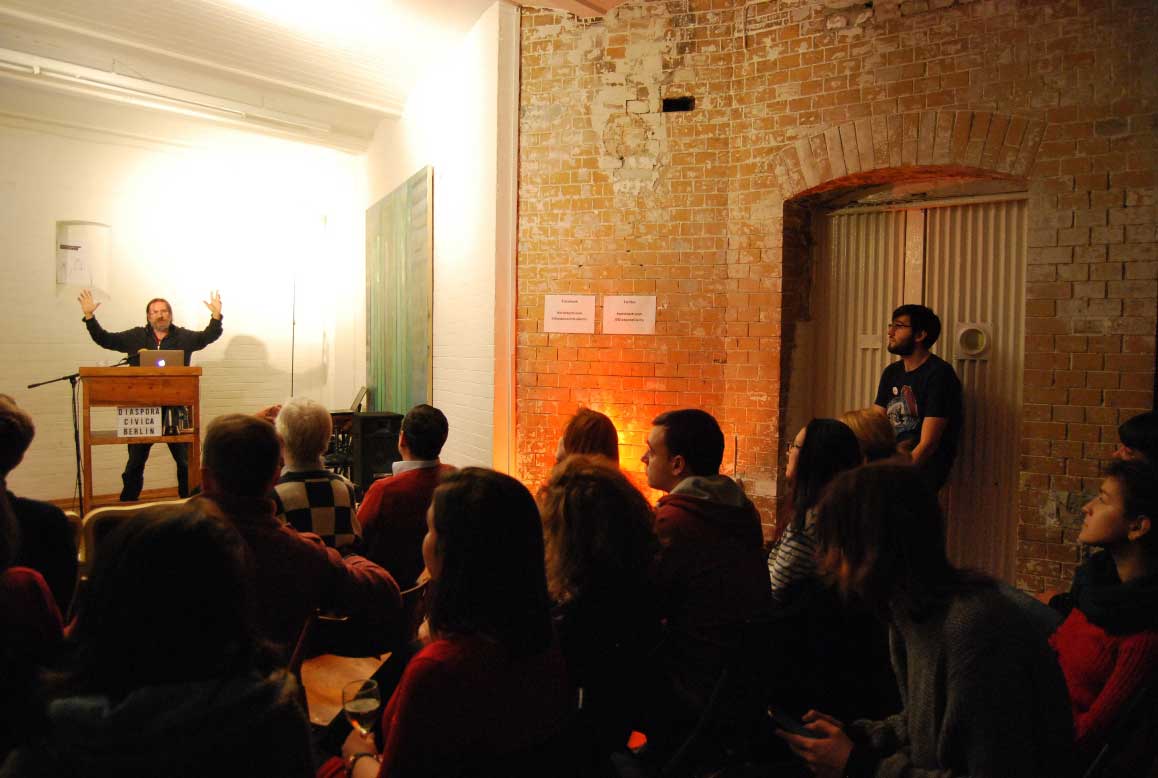 Artist as citizen. Citizen as artist
The last Diaspora Civică Berlin event of 2017, "Artist as citizen. Citizen as artist" was one that perfectly combined art with political activism.
Dan Perjovschi was the guest of the evening and in the discussion with him, we started from the following inquiries: How do artists document social and political movements? How can they express these dynamics and trends in national or international contexts? How do artists fulfill their role as citizens? How do they combine their origins with the multiple physical and artistic destinations in their journey?
Dan started by telling us how, under communism, the space that offered him freedom of expression was his own apartment, with its empty walls. Since then, his art always finds its nest in urban spaces and his messages always have revealing political intentions.
"My art belongs to democracy, to freedom" is just one of Dan's strong statements.
You can watch the recorded discussion here.