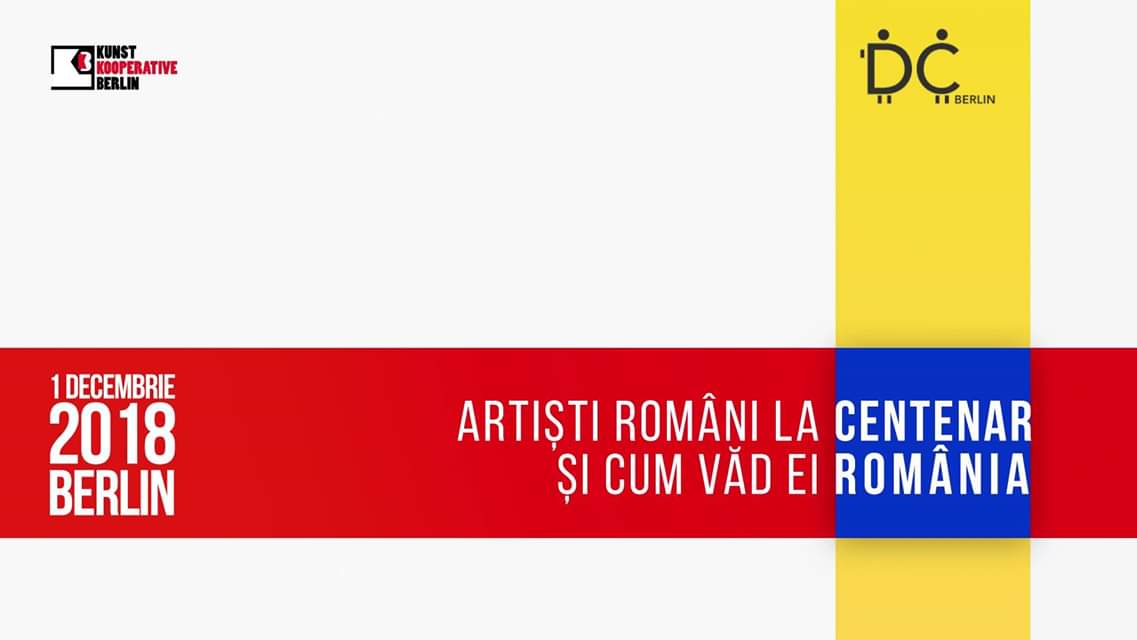 Romanian Artists at the Centenary
On the 1st of December 2018, Diaspora Civică Berlin is inviting you to take a critical look at Romania today, while turning the venerable age of 100 years old, while also celebrating its centenary.
Romanian artists living in Romania and abroad will present their works of art, specifically created for this event. We challenged them to answer the question "How do you see Romania at its centenary?" through their works of art, touching upon a variety of topics, such as the role of the woman in society, cultural values, and Romania's history.
Amongst the confirmed artists are: Mi Kafchin, Ileana Pascalău, BODO, Kitra, Odeta Catană, Gloria Luca, Tiberiu Bleoancă, Dan Perjovschi, Alina Buga, George Roșu, Luminița Dejeu, Răzvan Năstase și Ana Kun.
We will celebrate Romania's National Day as follows:
10:30 – 12:30: Workshop for children
18:00: Opening of the exhibition
19:00: Panel discussion based on the exhibition
21:00: Aida Și Noi feat Oli Bott (ZMEI3) concert
22:30: Romanian social disco
Find out more details about the event on our Facebook page.
Pictures from the event