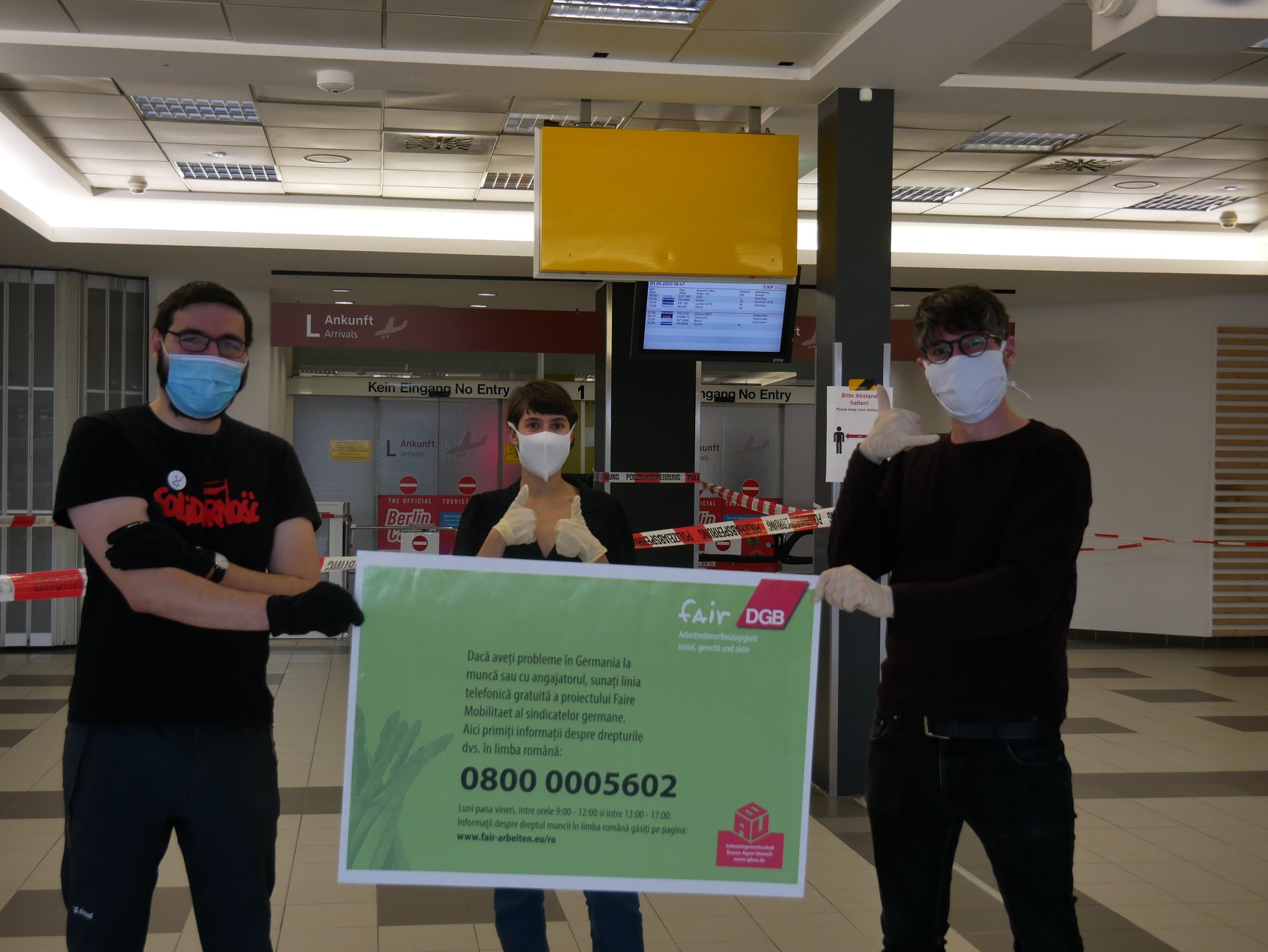 Campaign on the rights of seasonal workers
Working abroad always involves a risk, and especially during this period. But there are many resources created to protect and help you in unforeseen situations.
We've put together a list of information from official sources that you can consult and share with all acquaintances who plan to work in Germany during the Coronavirus period, including those who are already here.
If you are in a critical situation and need to return to Romania, you can call the helpline provided by the Romanian Embassy in Germany.
Phone number for the Embassy helpline: +493021239511
More information: https://berlin.mae.ro/local-news/1355
Please do not abuse this line which is strictly dedicated to emergencies.
If you have questions about your rights and safety regulations in the context of Coronavirus, it is best to call the Romanian helpline dedicated to seasonal workers.
The phone number is: 08000005602
You will be helped by a person from Faire Mobilität, a project that promotes fair working conditions and fair wages for migrant workers.
https://www.faire-mobilitaet.de/++co++dd2ce520-801f-…/…/1200
At the same time, you can find information dedicated especially to those who work seasonally in agriculture here:
https://www.fair-arbeiten.eu/…/256.in-der-landwirtschaft.ht…
For general information on labor rights in Germany in the context of Coronavirus, you can visit this page:
https://www.eu-gleichbehandlungsstelle.de/…/informa%C8%9Bii…
If you would like to share this information with loved ones who do not have internet access or with your colleagues, you can download and print this flyer:
https://www.fair-arbeiten.eu/…/document…./291.3/b/fbbc7c.pdf
We hope that this information will help you and make your work experience in Germany as dignified and predictable as possible.