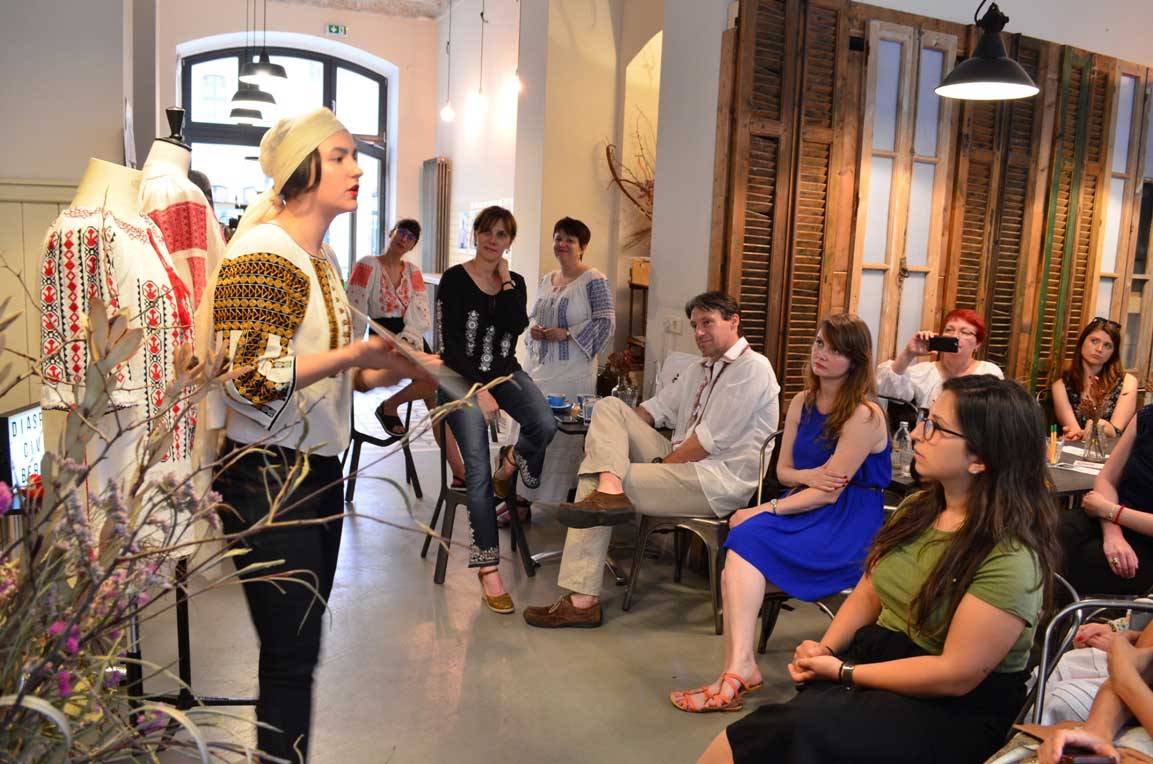 DC Ia
On June 18th 2017 Diaspora Civică Berlin celebrated the Romanian blouse with an event dedicated to this piece of clothing.
On a sunny Sunday, together with Romanians and people of other nationalities, we stepped into a realm of the values that the blouse embodies, in an incursion of an ideal context in which it belongs to us, the Romanians and it thus promotes our identity baggage in the clothing and cultural heritage of the world.
The conclusion? The Romanian blouse meets values such as community, solidarity, communion. Just like Diaspora Civică Berlin.