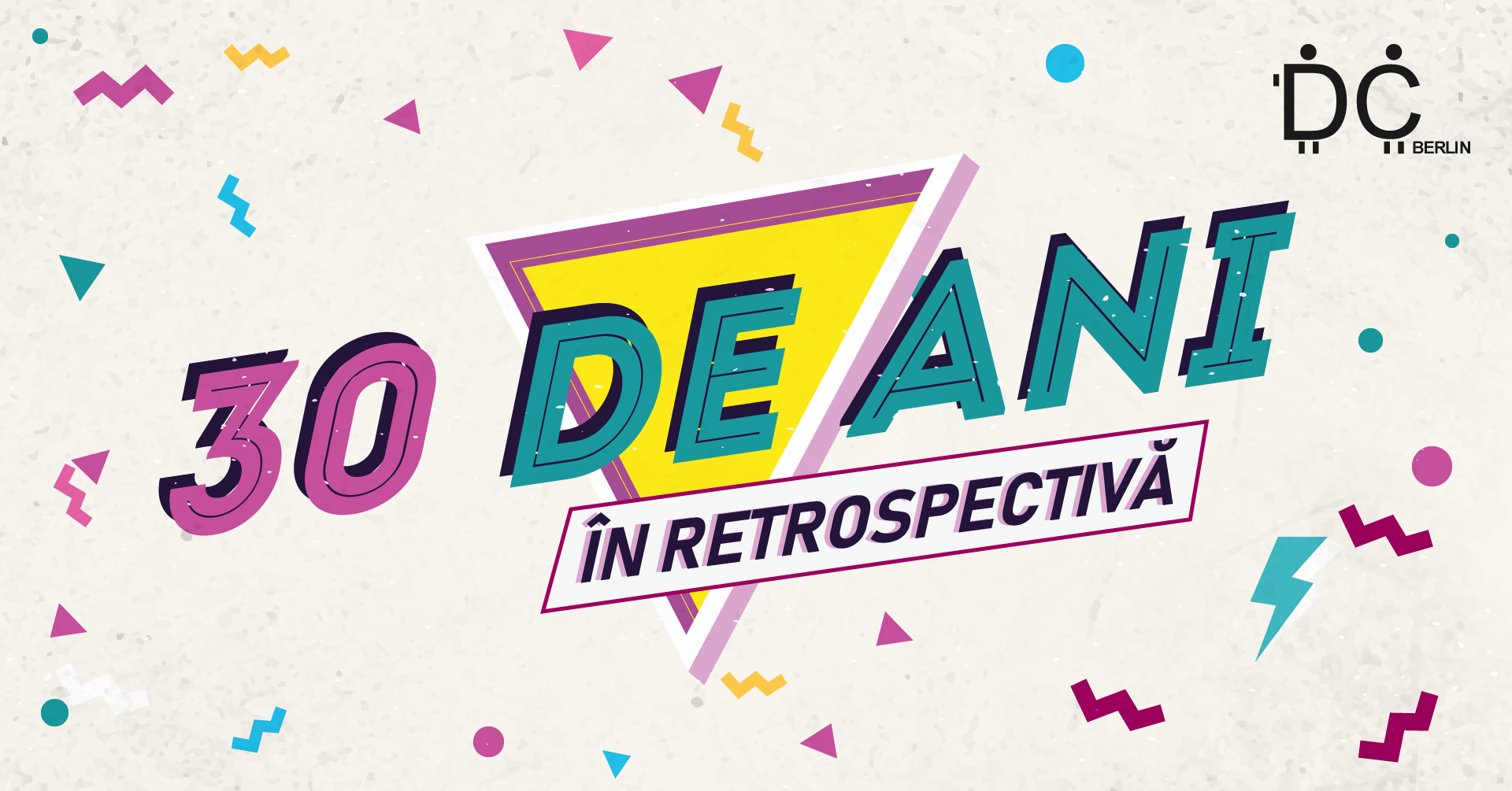 How was your transition? 30 years after the fall of communism
What did the fall of communism in Romania mean and how did our lives change over the past 30 years?
After the events of December 1989, the Romanian society chose to head on a new path, a path of democracy and freedom. few understood exactly what this entails and what the final goal will be. In the past 30 years, we experienced a new societal dynamic – from universal voting rights to protesting on the streets in defense of these gained rights, from empty supermarket shelves to an abundance of products, from a life carefully planned from birth to life offering us the freedom to chose our own path.
Behind these privileges are our personal stories and how each one of us perceived the process of transition: the first bottle of Coca-Cola, the pyramidal scheme of Caritas, the first translated film, voiced by Margareta Nistor, or the Mineriads.
Diaspora Civică Berlin and Deutsch-Rumänische Gesellschaft e.V. are inviting you on the 30th of November, starting from 18:00, at the Niculescu Studio, to share stories about our own experiences during the transition.
During this event, we aim to take a journey down memory lane and tell personal stories about what the last 30 years meant to each one of us. Starting from an exhibition showing testimonials in a variety of formats ( audio, video, etc.), we will attempt to find out what drove you to move away from Romania and you believe Romania has changed from 1989 until today. You will have the opportunity to share your personal experiences during a discussion in the format of a fishbowl.
The event will take place in Romanian and German. The two organizing entities will offer translations.
Program:
• 18:00: Opening
• 19:00 – 20:00: Fishbowl
• 20:00 – 01:00 Networking & Drinks, together with a Guest DJ
Location: Studio Niculescu, Oranienstraße 163, 10969 Berlin – Maps link